Water Distribution Valve Box
About the Photo Sequence
On January 4, 2015, I started a project to contain and protect the water well's distribution valves and pipes. This documents the construction of it.
&nbsp
Photo Details
This photo sequence contains 13 frames. Each frame is a finite 1280 pixels wide but height was left to its own based on the crop. I based the picture size on an email program's display window asuming that the picture would not be automatically resized to fit. This technique kept the file size down, ~425K making it easy to send and receive through email. All photos were taken with a Nikon D810.
Water Distribution Valve Box

I was asked by my west neighbors to build a protective box around our water well's distribution valves. This should protect it a bit more from freezing in the winter. The valves were under an old blanket. Before I started, it looked like this:



I started by re-wraping the pipes where needed.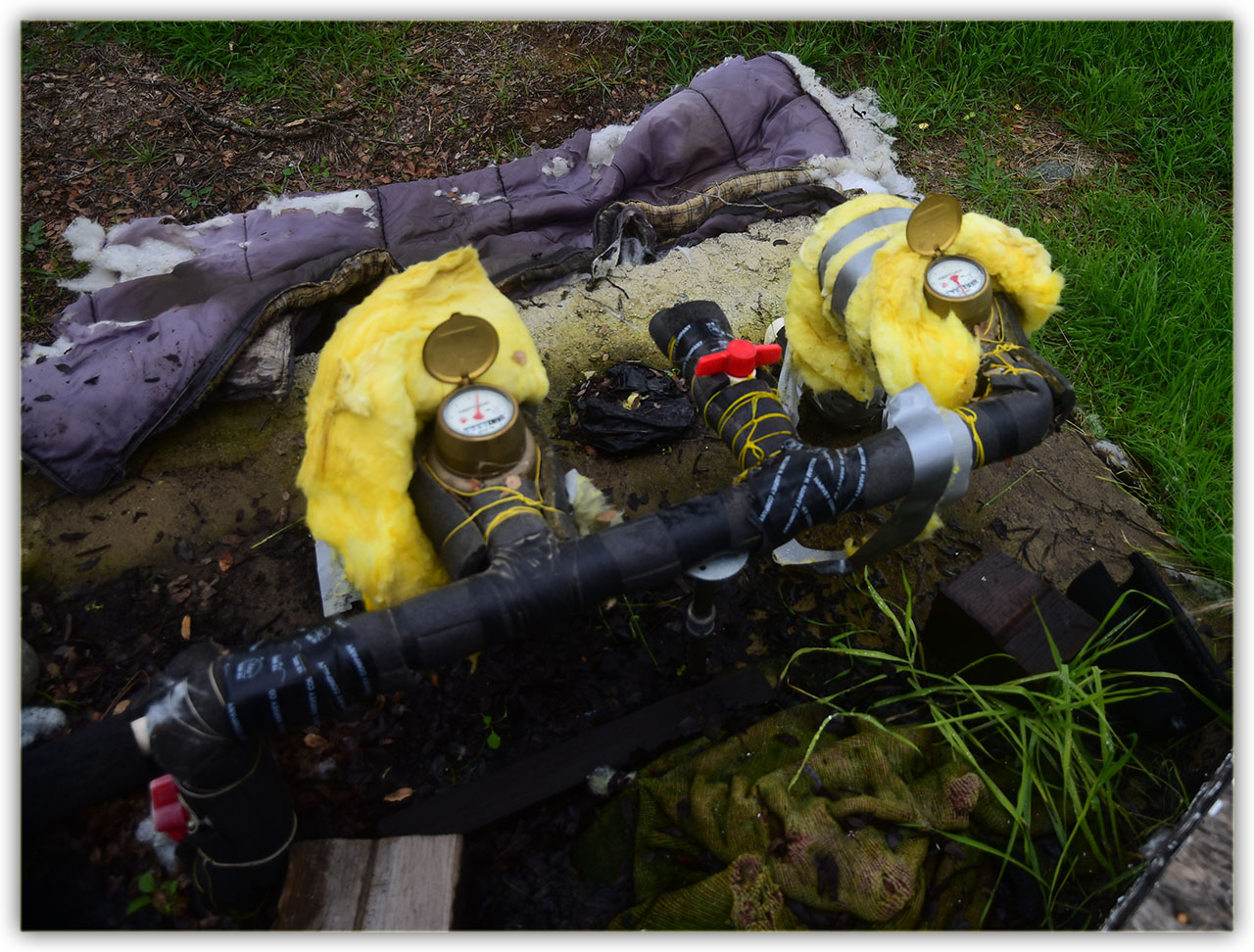 I had an idea in the mind, and started cutting the wood for the frame.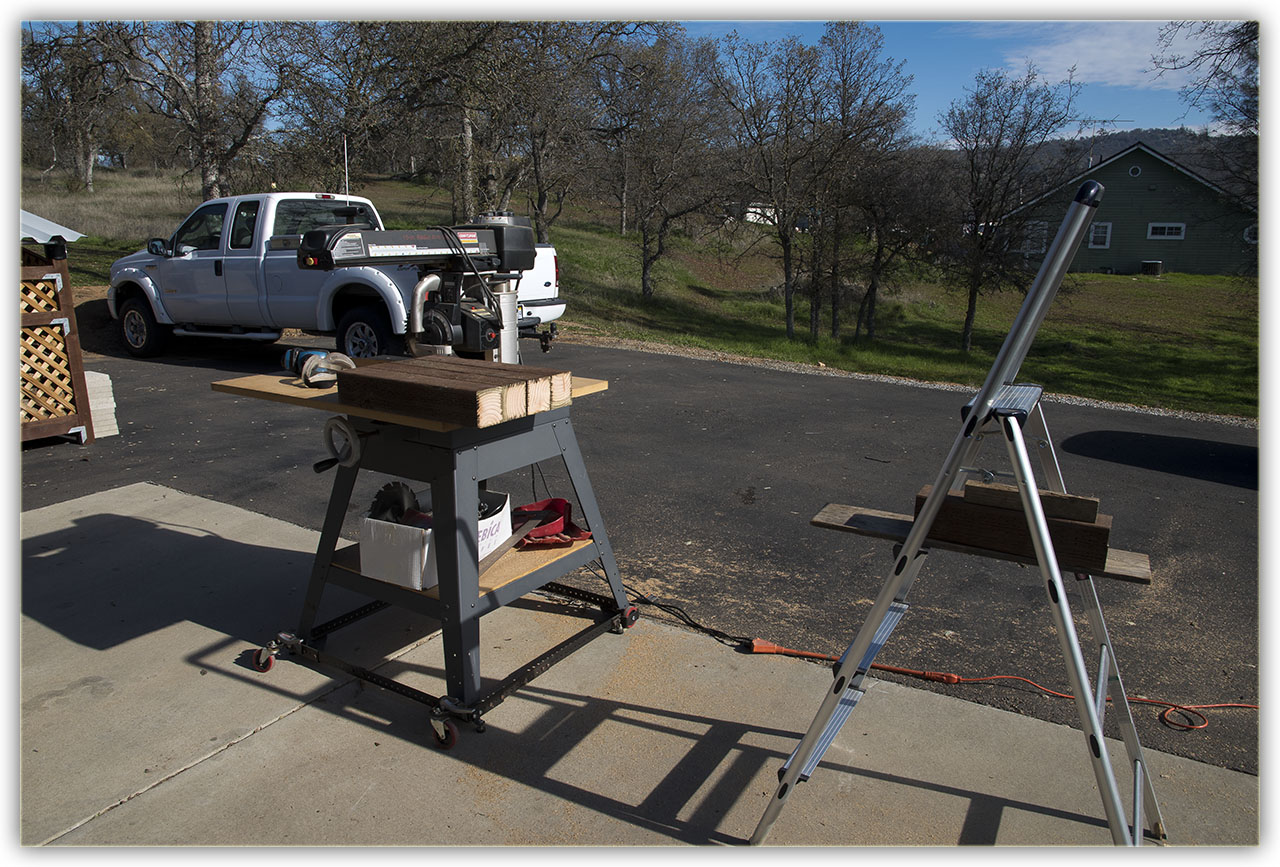 Can you picture the frame built yet?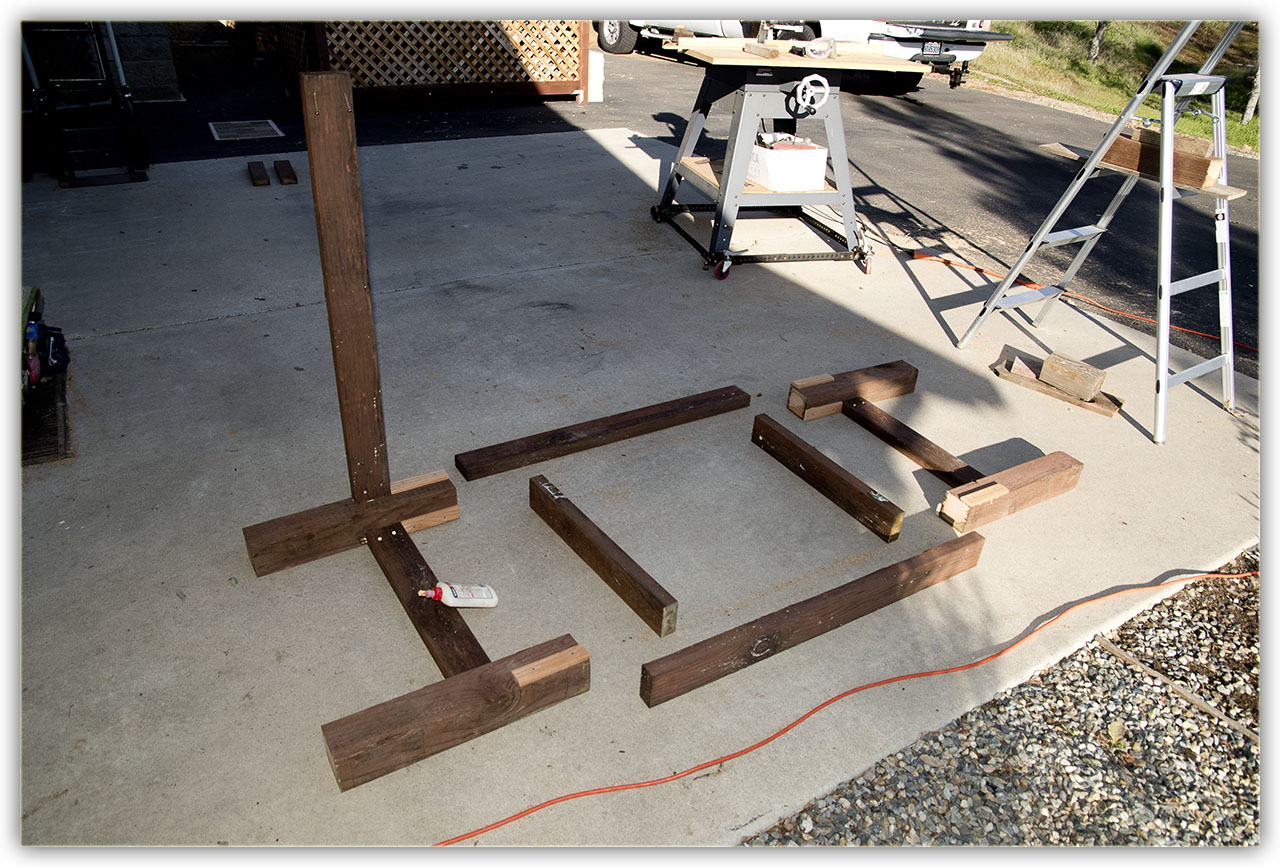 Upside-down, but it's taking shape.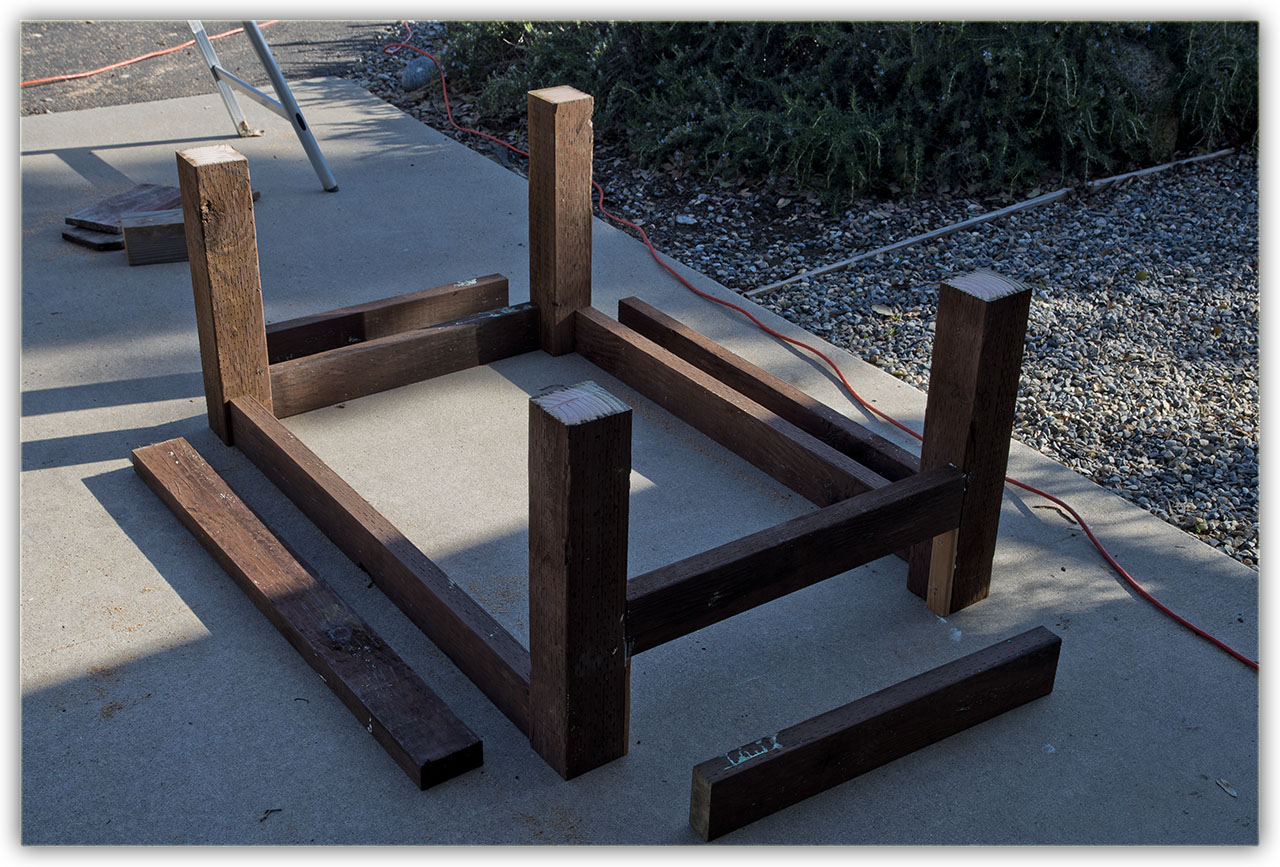 So far, so good! The box will be sitting on concrete. No need to bury the posts.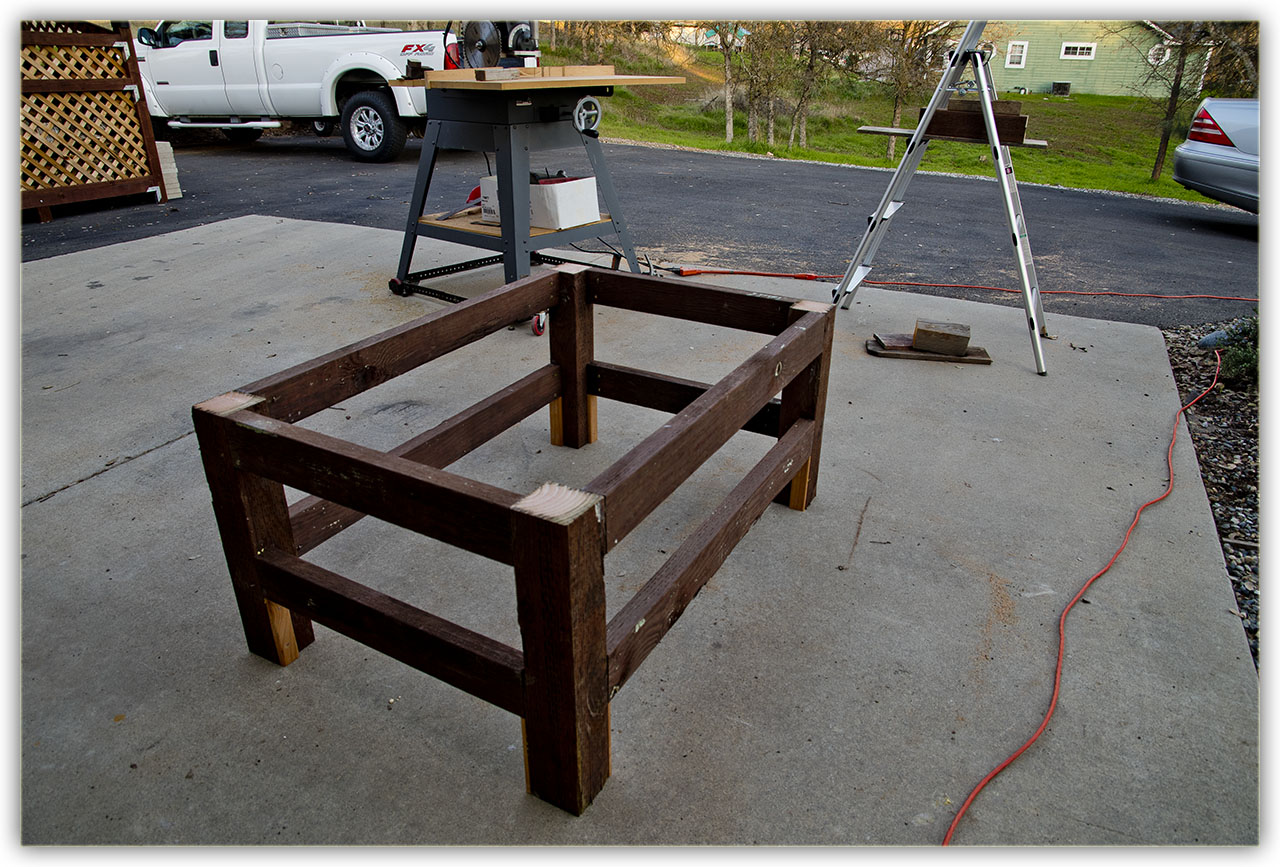 I painted the inside of the panels, then attached them to the frame. Yeah, I used left over plywood and particle board.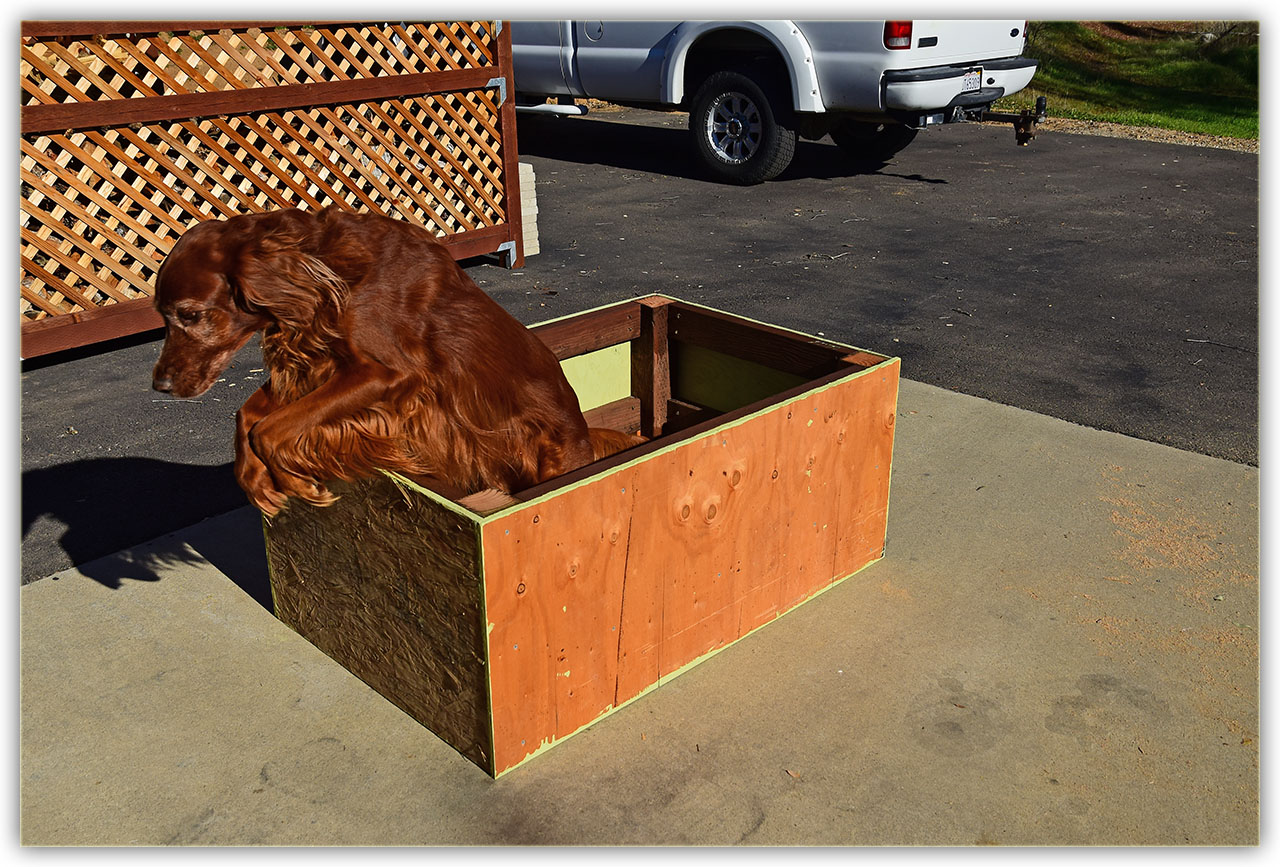 I cut and built the box lid. It needed a lip for the clasps.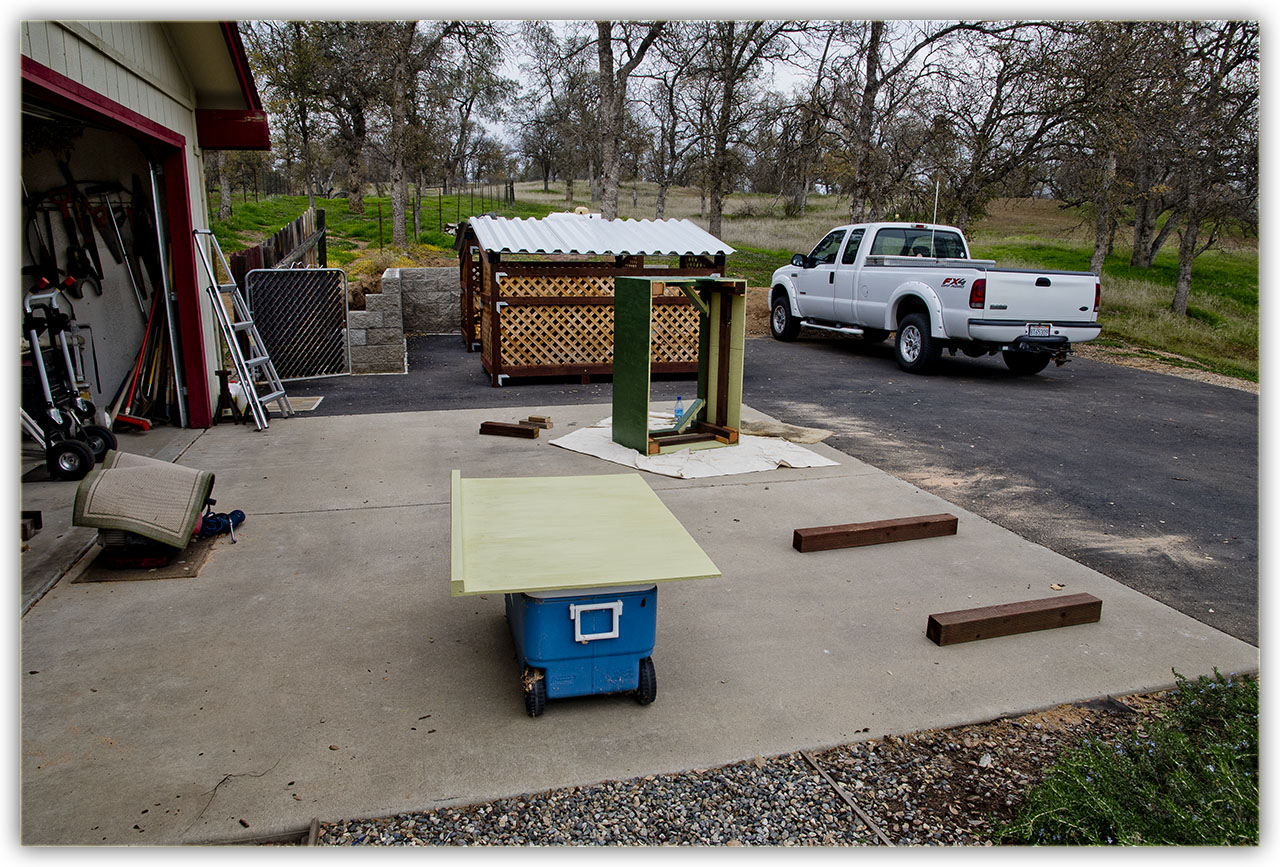 I painted it with left over paint that's dark green like the water tank.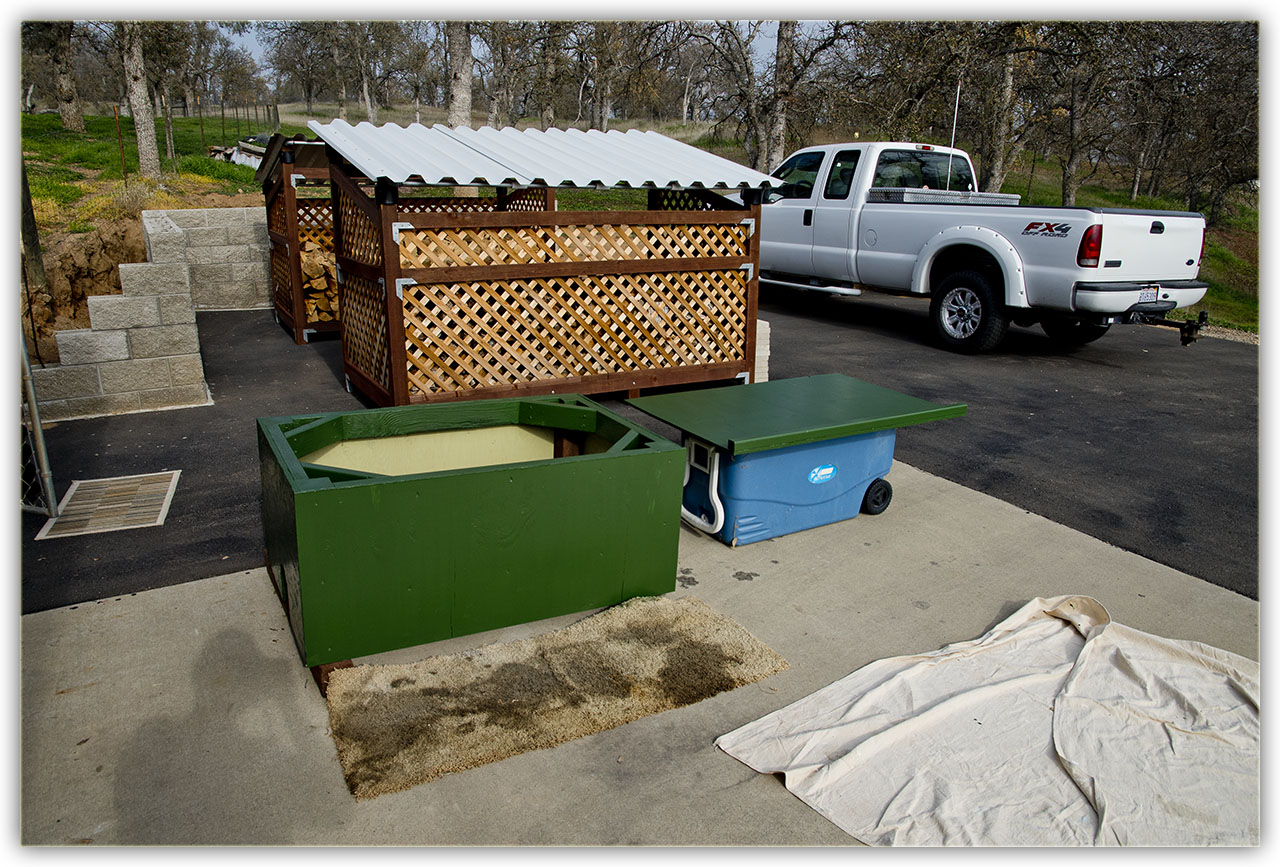 Then I placed it over the valves. I added a weather strip around the edges.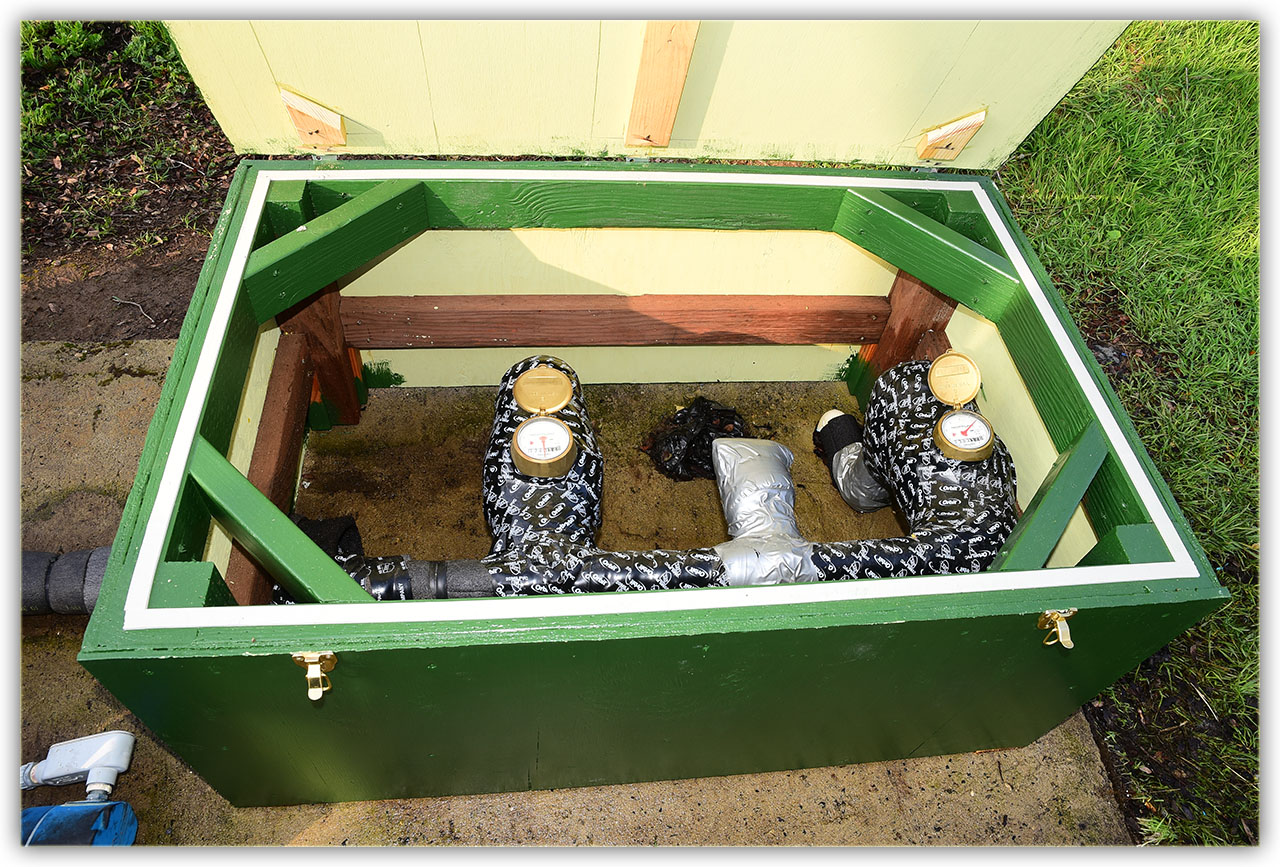 The next step is like my signature: Add something completely unnecessary but unique and useful. I added a "hood rod" to hold it up when reading the meters.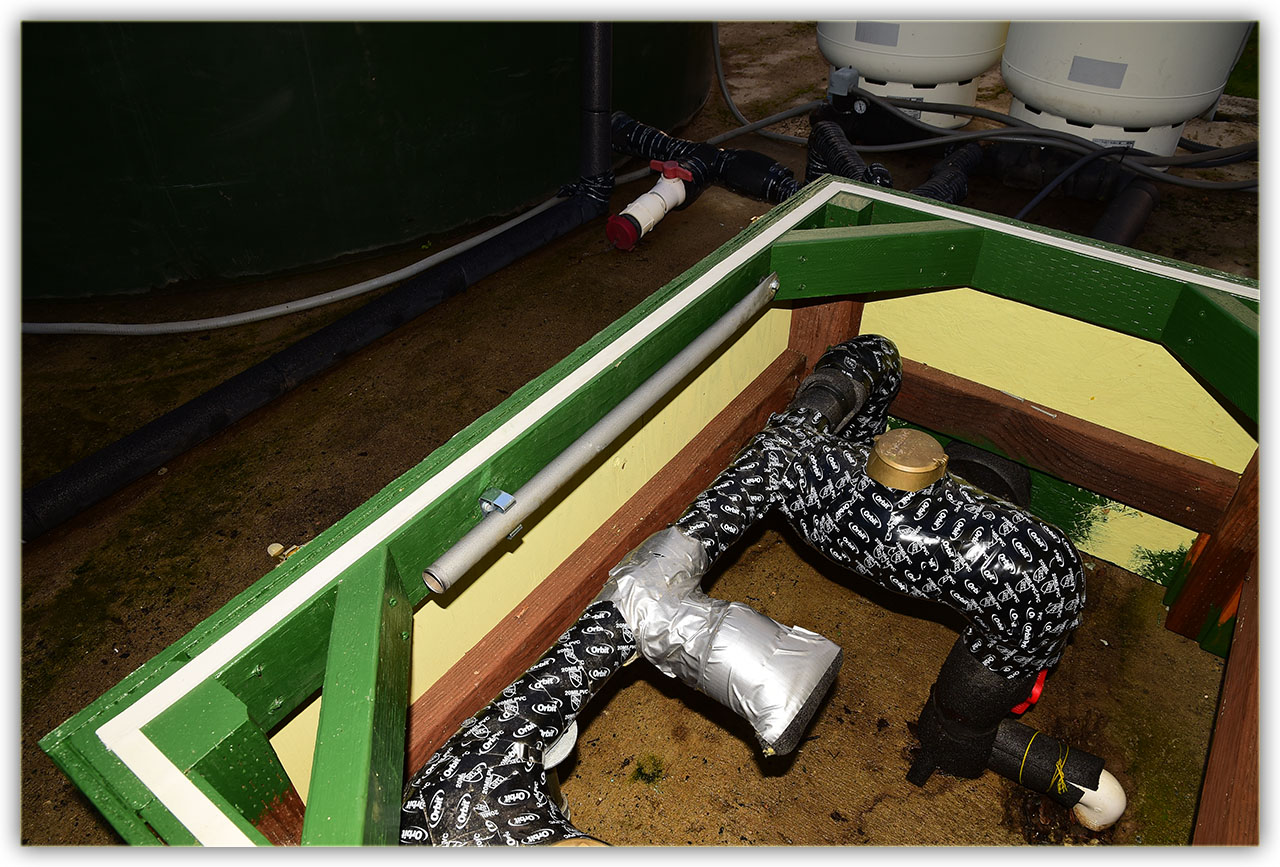 It works like a champ!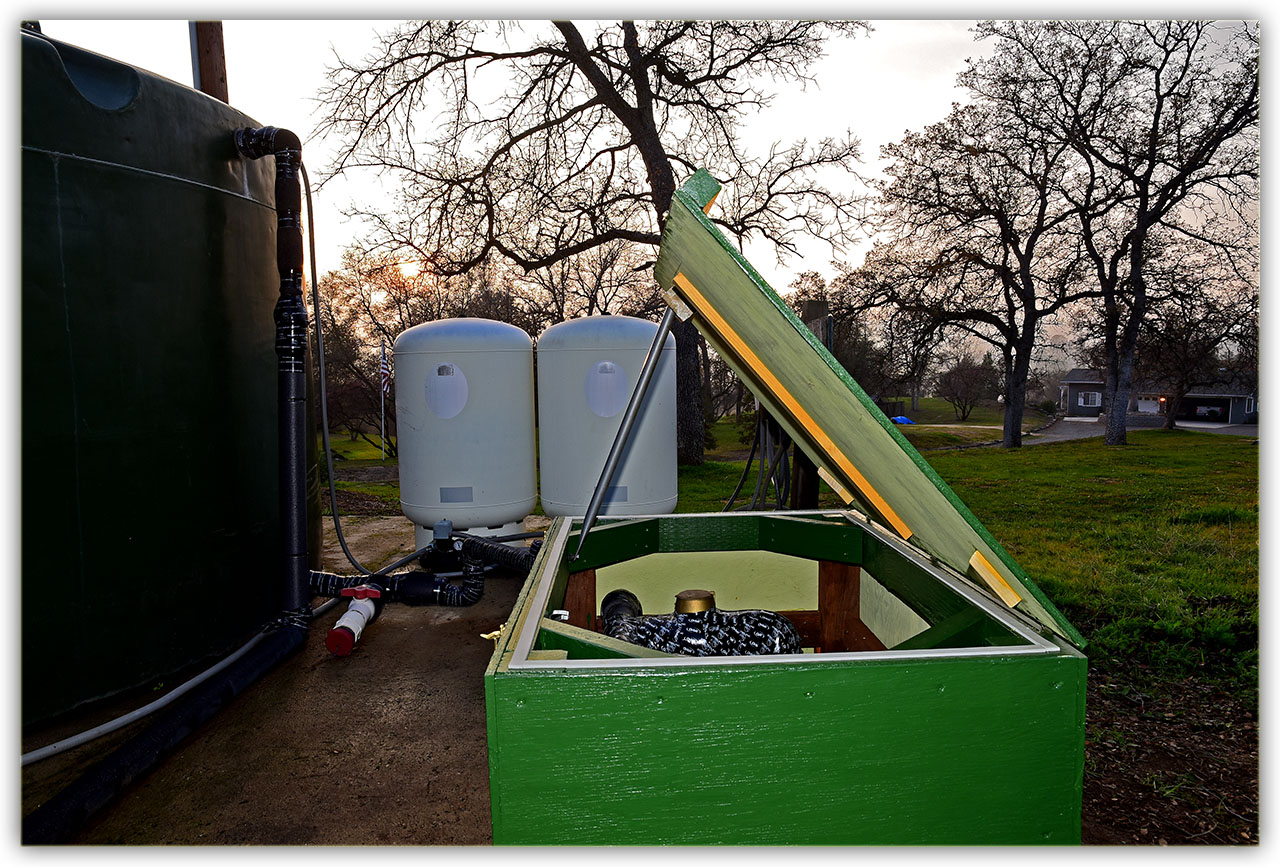 That looks better. The water well as a whole needs more beautification, maybe some day.