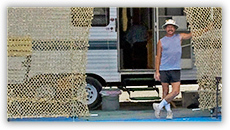 To EMail Carl
CLICK ON THE PHOTO!
Hi! Carl Sagerquist here. I'm working on this web site and I don't fully understand HTML code. But why should that get in the way? I used to program in C, so I'll figure it out. Won't be over night, though.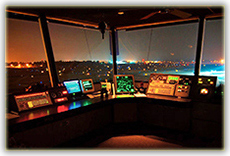 CLICK ON THE PHOTO!
I used to work here, at the Fresno Air Traffic Control Tower. On January 3, 2013, after 31 years, 4 months and 7 days I finally threw in the towel and retired! I would take pictures of aircraft when I wasn't controlling traffic, training new controllers, or eating lunch. The vantage point from the tower was awesome! The best of my photos are here. Hopefully I can add to it some day.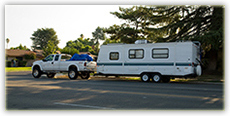 I travel. I travel a lot. My obstacles to travel are my retirement pay and maintaining my travel vehicles. I practice my photographic skills on my travels and vacations and I'll be sharing the photos here.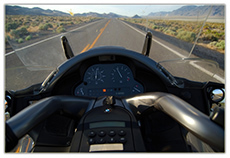 I also travel by motorcycle. I drive a BMW K1200LTC that I call "My Camera Case". Being based in Coarsegold, CA, most of the state is accessable within a day and the western states within two. I've driven over 700 miles in a day, Clovis, California (previous home town) to Salina, Utah but given the choice, shorter runs allow for more rest, and allow me to smell - uhhh, I mean photograph the roses.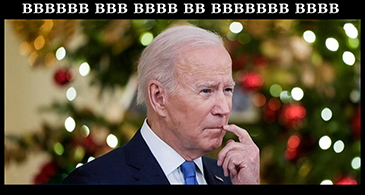 I try to keep up with current events. As usual, I like to poke fun at it. All of it is satire. All of it is for fun and laughs. Everyone and everything are my targets and if it pisses you off, so much the better. I'm a staunch conservative and the 1'st Amendment to America's Constitution is alive and well.
Feel free to download and use them. I hold the copyright, so you can't sell them, but you may post them on social media. Use your own judgment as to whether my memes violate their "Community Standards".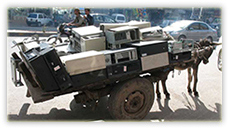 I operate a home computer network. My back-up computer runs my WEB, FTP and email servers. My domain name is Sagerquist.net. My system is also accessable through QNext: "SageServer 125495". Feel free to wander through anything available.