Rustic LanternsMaster Bedroom
About the Photo Sequence
Completing the lantern job in the living room, I wanted them also in the master bedroom. This documents the Lanterns install.
&nbsp
Photo Details
This photo sequence contains 11 frames. Each landscape frame is a finite 1366 pixels wide but height was left to its own based on the crop. Portrait frames are vertically limited to 1020 pixels virtically. I based the picture size on an email program's display window asuming that the picture would not be automatically resized to fit. This technique kept the file size down, the largest being 700k making it easy to send and receive through email. All photos were taken with a Nikon D810 or a Samsung Galaxy S7.
Rustic LanternsMaster Bedroom

Here's the Pinterest image I used as my model.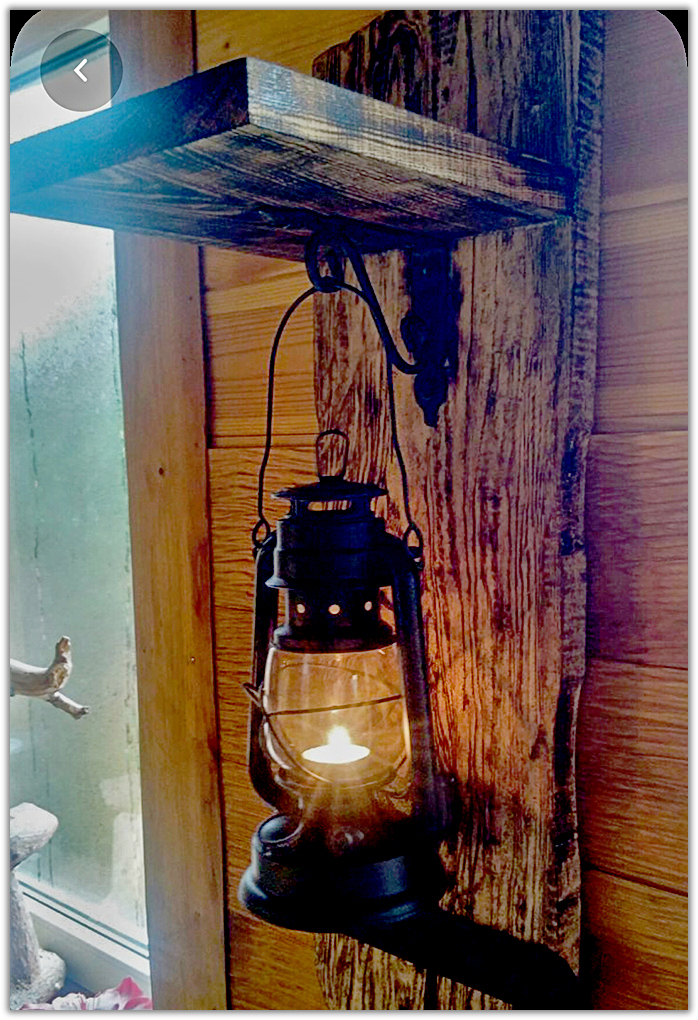 I'm not going to post the same photos from the Rustic Lanterns build from the living room.
But I'll show the build and placement in the Master Bedroom.
Here's the Master Bedroom prior to starting the project.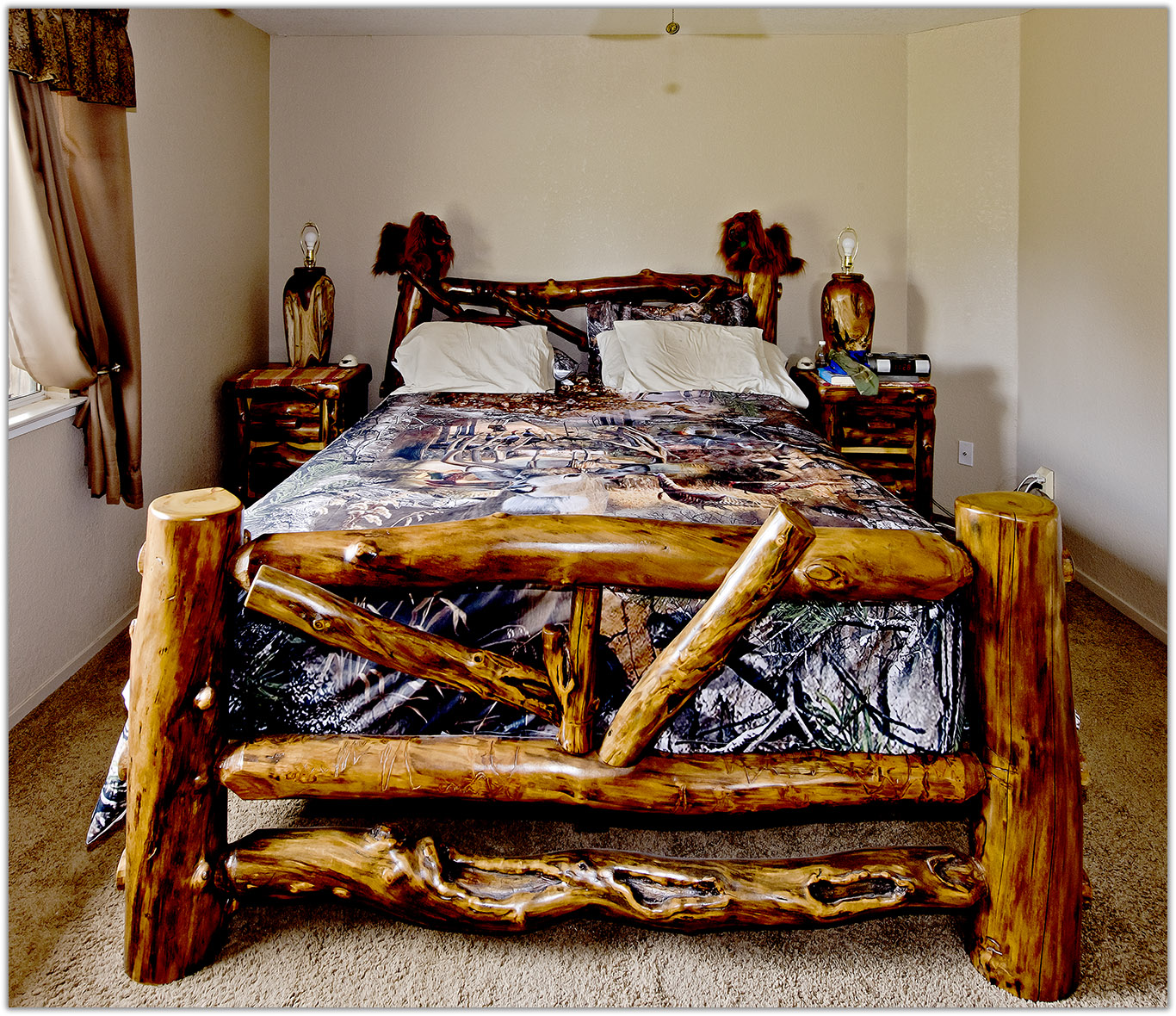 The first wall hanger is in place.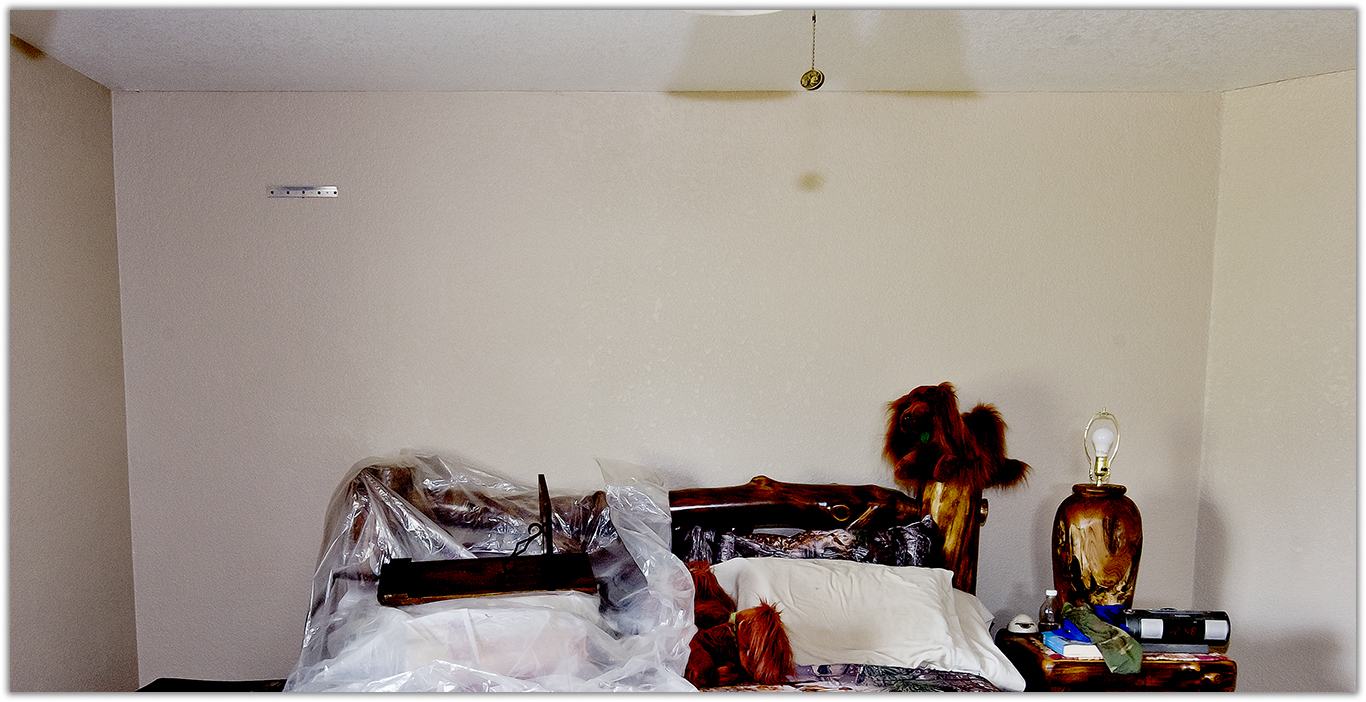 The electrical junction box will be hidden behind the lantern's back board.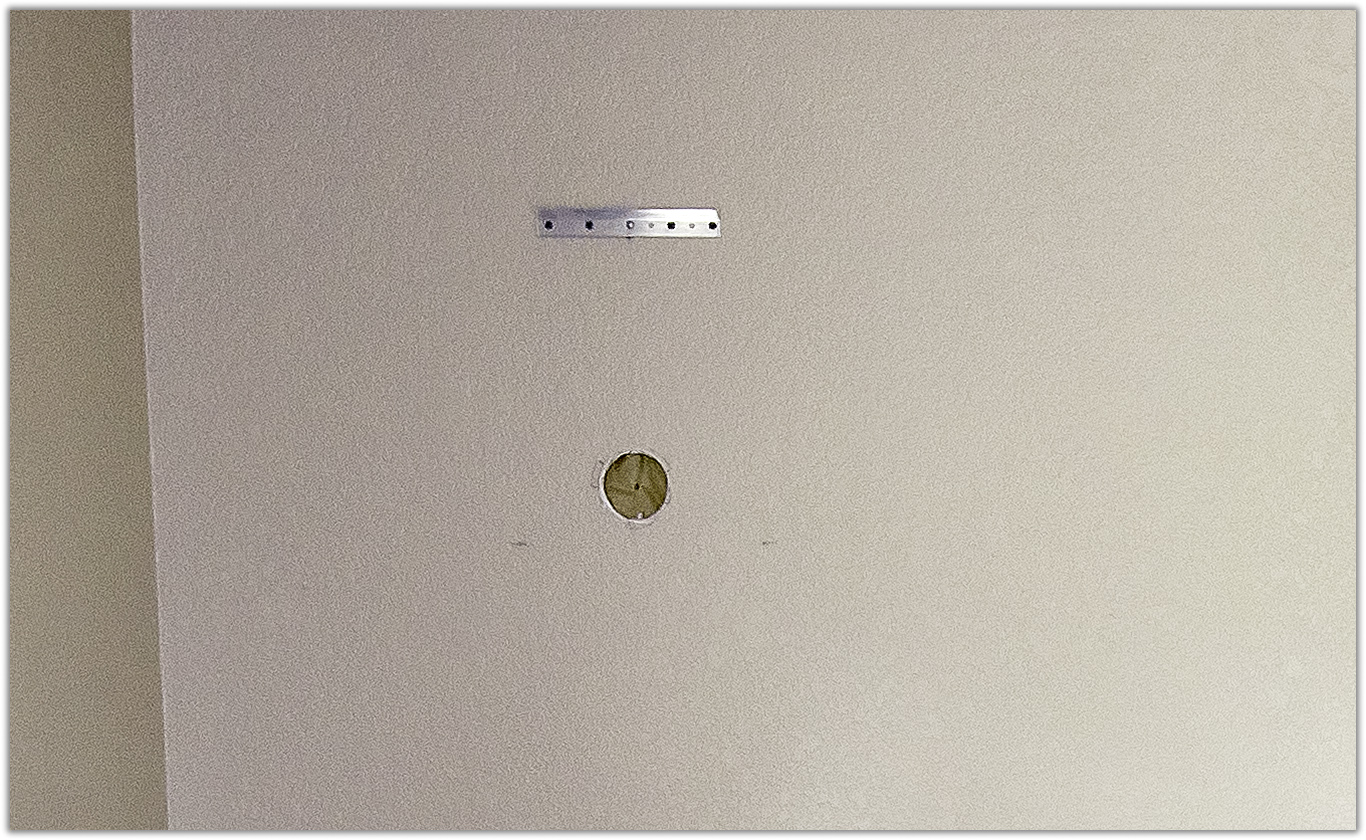 Looks pretty good with the junction box in place, with the cover and grommet.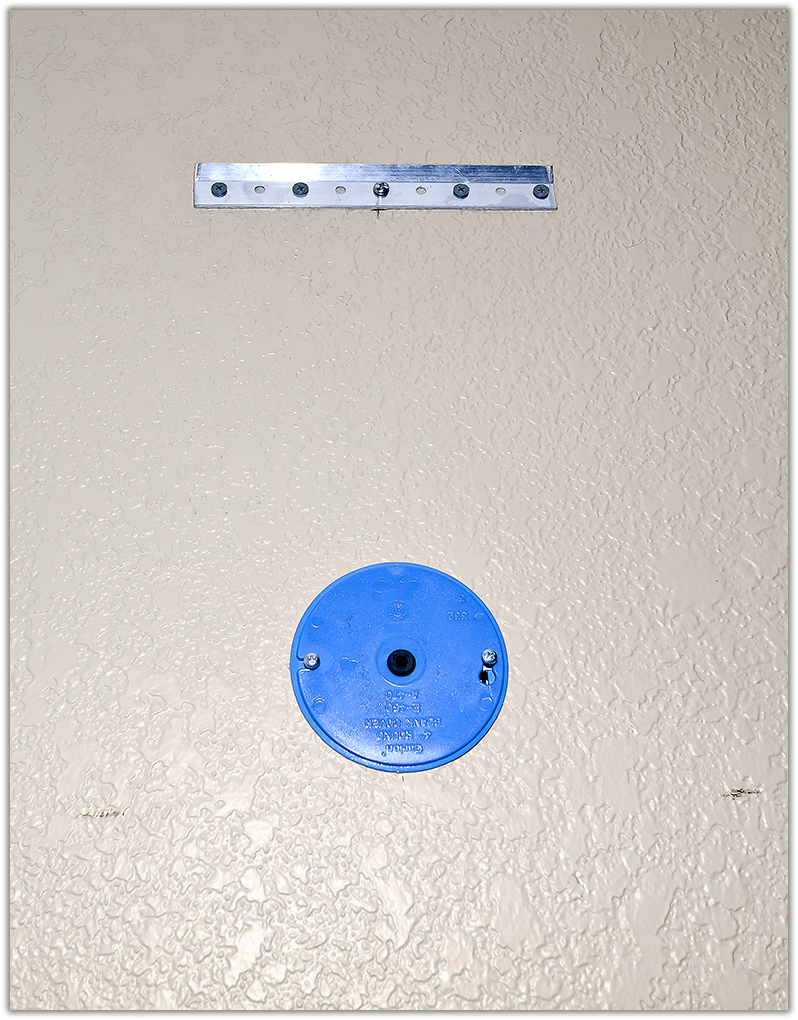 Placed only for the photo, it's coming along pretty well.



Now for the wiring.
I start by drilling a tiny hole to thread a thin wire through,
so when in the attic, I can use it as a reference point to drill a wire hole behind the drywall.
Oops.
Usually it works the first time.



It worked the second time!
Ready for the permanent install of the junction boxes.




The two lantern hangers are on the bed and ready to hang, and place the lanterns.
BTW, there's a hole drilled in the lantern hanger backboard for the lantern wire to be threaded through.
Notice the pencil mark in the middle of the wall, and the wire through the ceiling directly above it.
That's in preperation for another project to place a switched outlet for the side table lamps.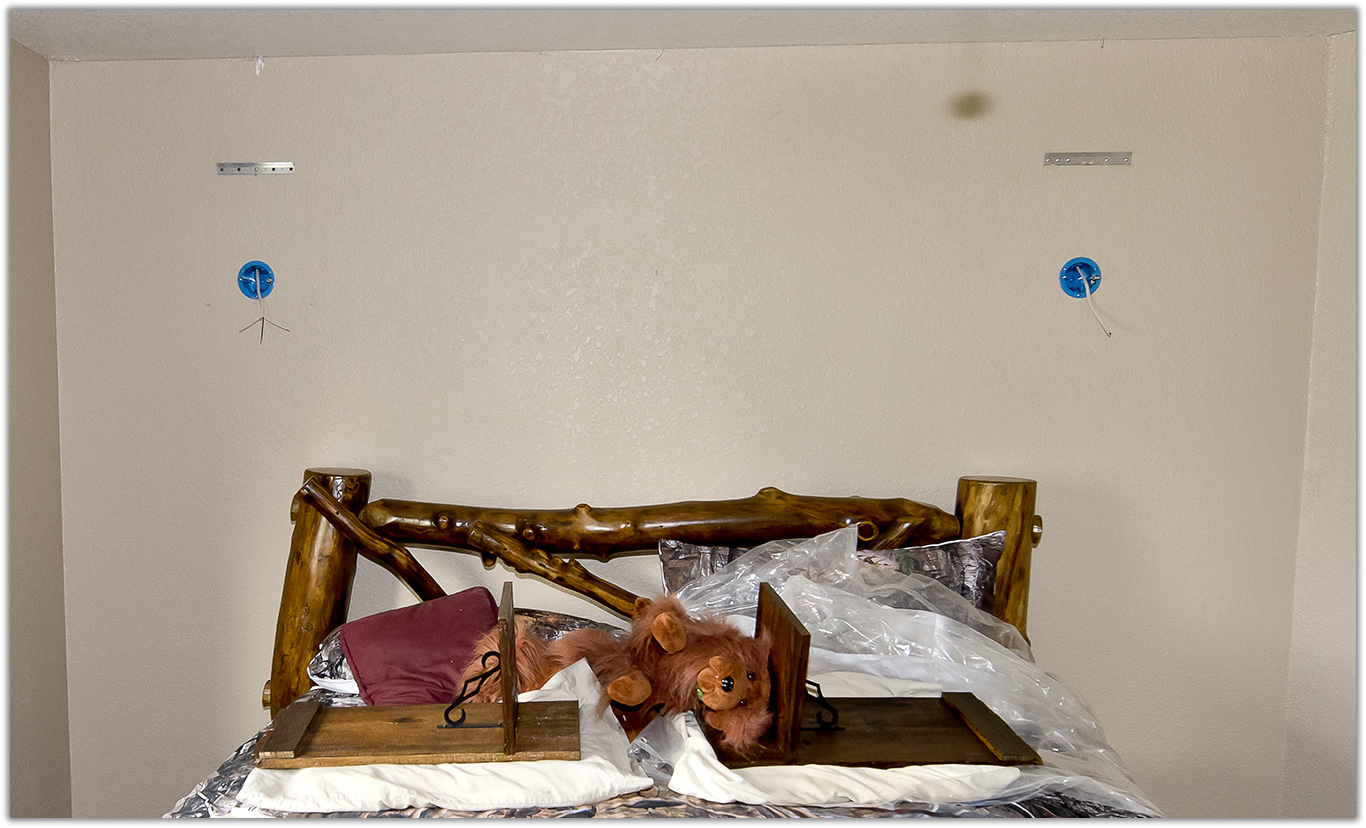 In the bedroom, I used a different bulb. Not as much light and still simulates a flame.
Enhances the mountain cabin atmosphere.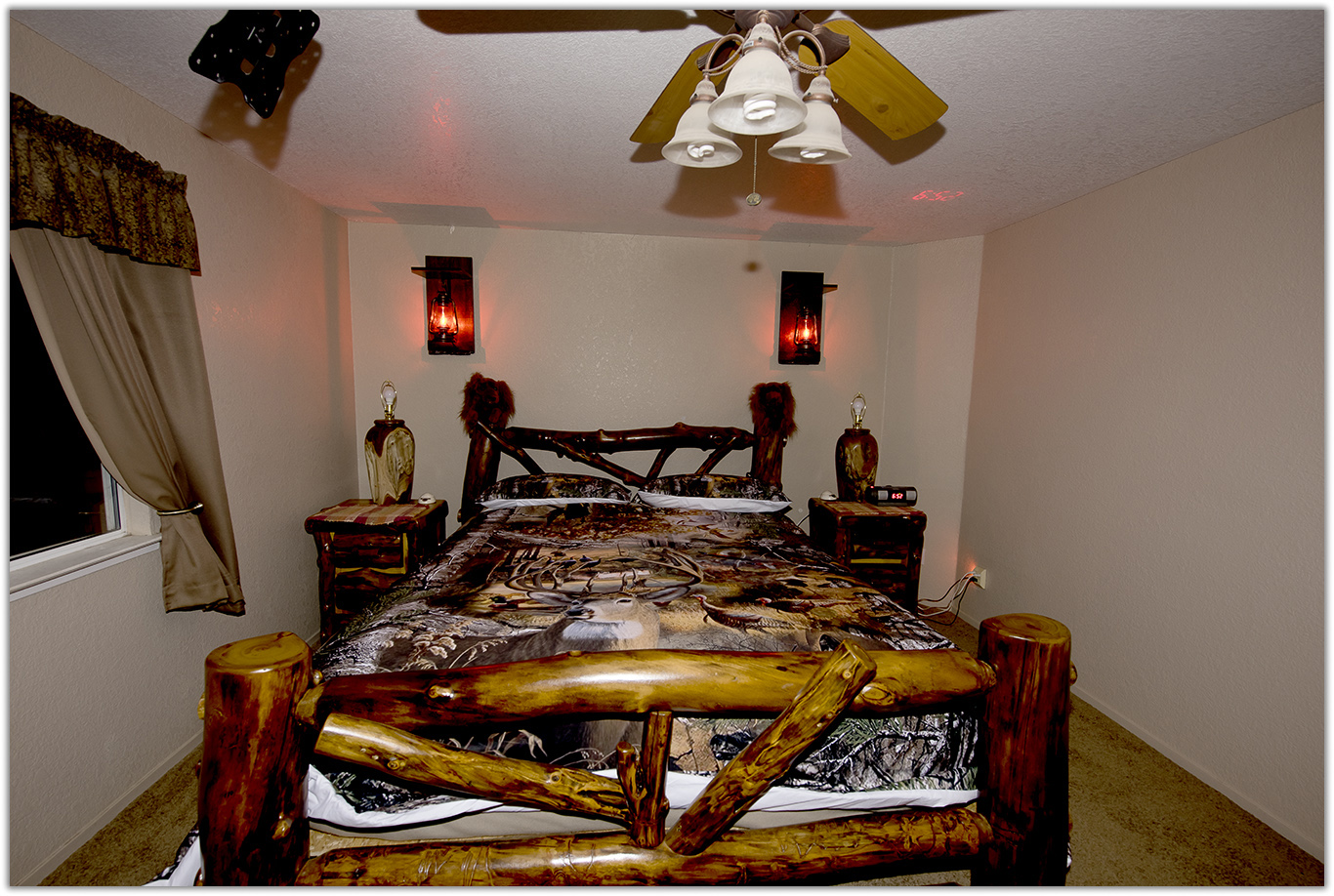 The project has Sundown's approval!
Placing the lamp shades made a big difference.
The lamps, instead of the ceiling fan lights, makes for a warmer, bedroom ambience.