Outside Shower Gazebo Post Support
About the Photo Sequence
Ever take a hot shower out in the open? If not, you haven't lived!! Started in March, 2013, with lots of other things getting in the way, I finally poured the "foundation" footing for the gazebo structure support posts in late October, 2014. With this completed, I can start planning the gazebo structure and water connections.


&nbsp
Photo Details
This photo sequence contains 11 frames. Each frame is a finite 1280 pixels wide but height was left to its own based on the crop. I based the picture size on an email program's display window asuming that the picture would not be automatically resized to fit. This technique keeps the file size down, the largest being just over 400k making it easy to send and receive through email. The file names are also numbered so they'll display in numerical order. All photos were taken with either a Nikon D80, or Nikon D810.
Outside Shower Gazebo Post Support

The gazebo structure that will surround the shower needs two posts out from the wall
to support the roof. Rather than mount the poles in the ground, I opted to dig a hole
18" deep and pour concrete into a 6" square frame. With a threaded 12" stud deep into
the concrete, it will hold a 4 x 4 mounting bracket in place far enough above the dirt
to keep the wood post out of any possible standing water. The river rock will cover the
concrete and most of the metal bracket when done.



For this process I tried something different: I didn't secure the frame with stakes.
I "eye-balled" it.
I ensured it was level and square with the shower pad.
It worked!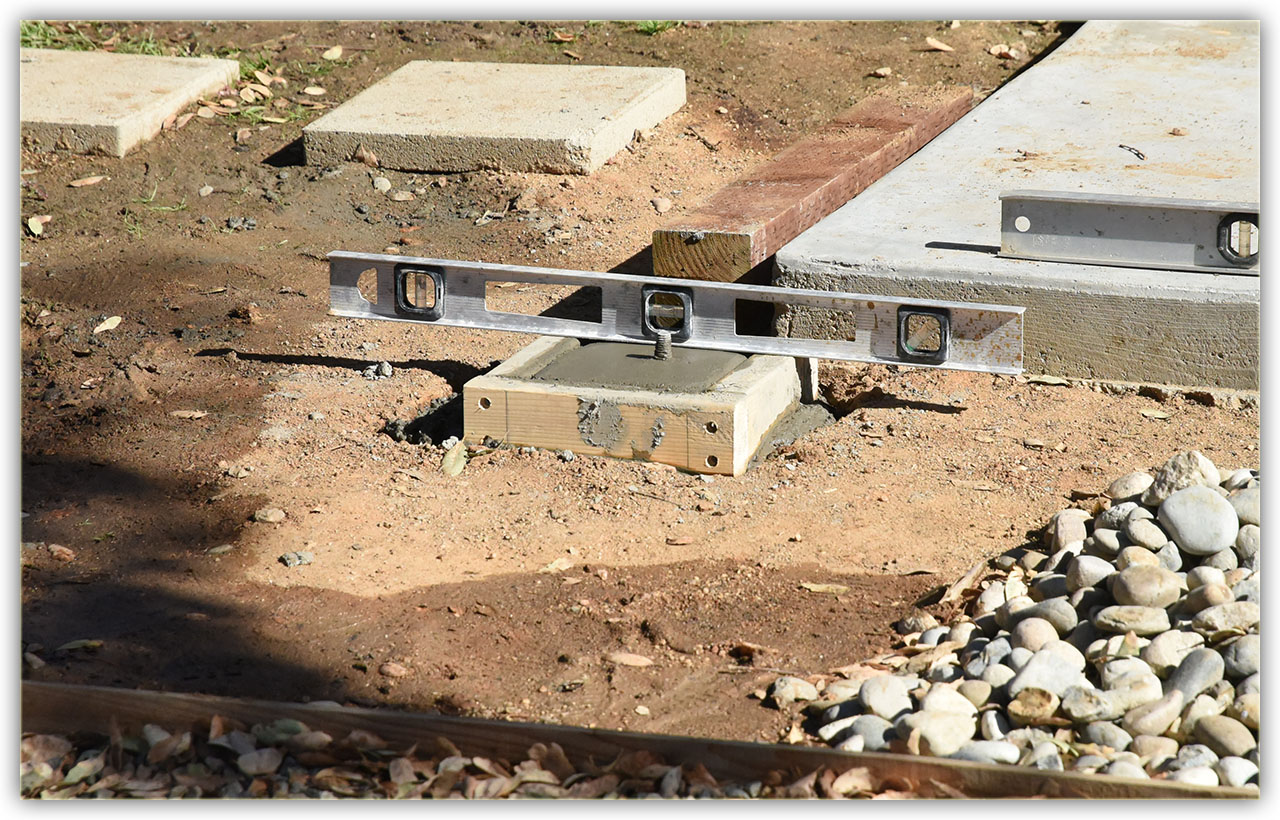 After measuring the first support, I had to duplicate it on the other side. The frame and bolt
had to match distances from the house foundation and shower pad corner.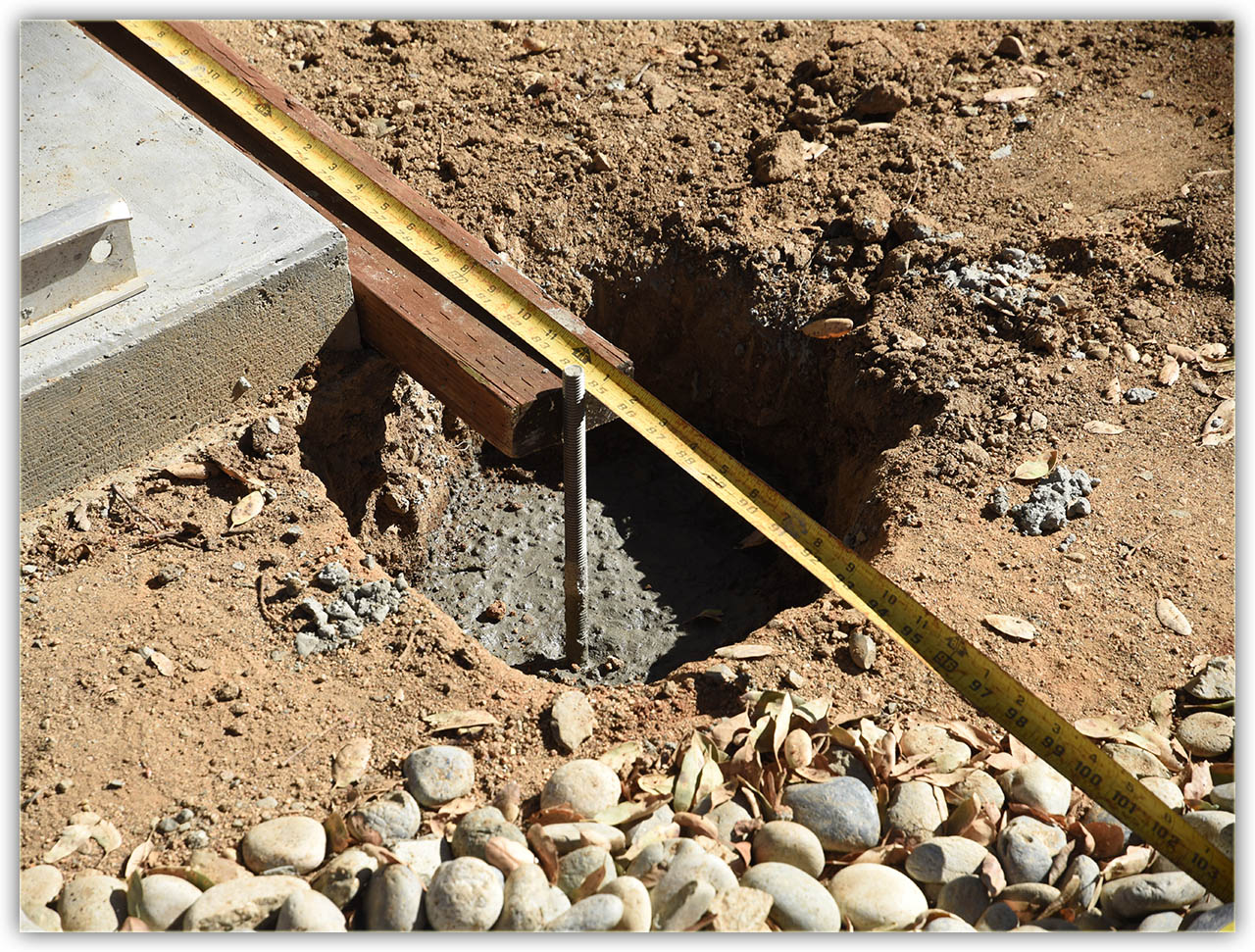 The stud edge that's closest to the house foundation is 84 1/2"
and centered on the 2 x 4 that is placed against the shower pad..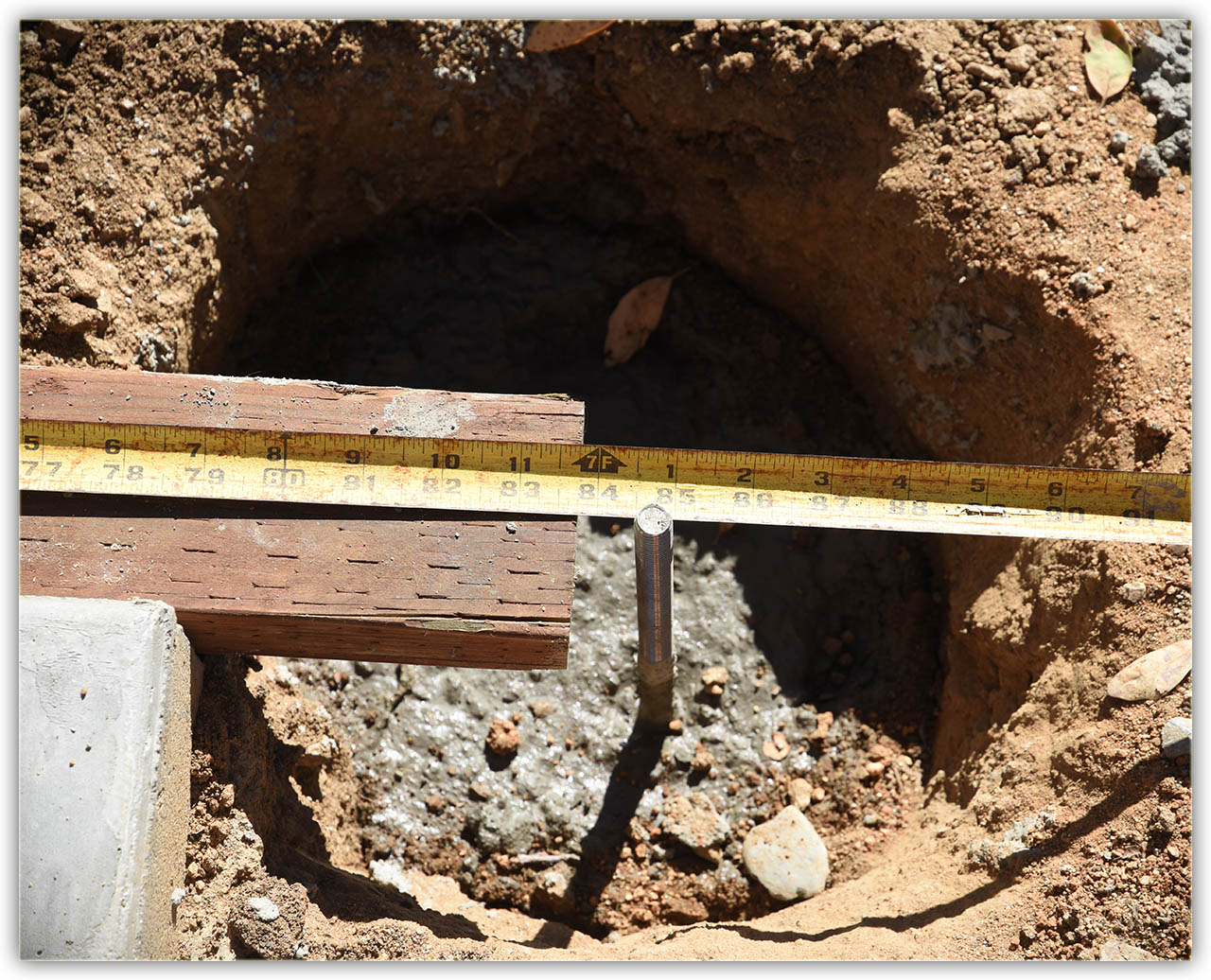 The holes I dug are about 12" wide, and the 6" x 6" square is somewhat centered.
It's mounted in decomposed granite which almost takes a jack hammer to dig.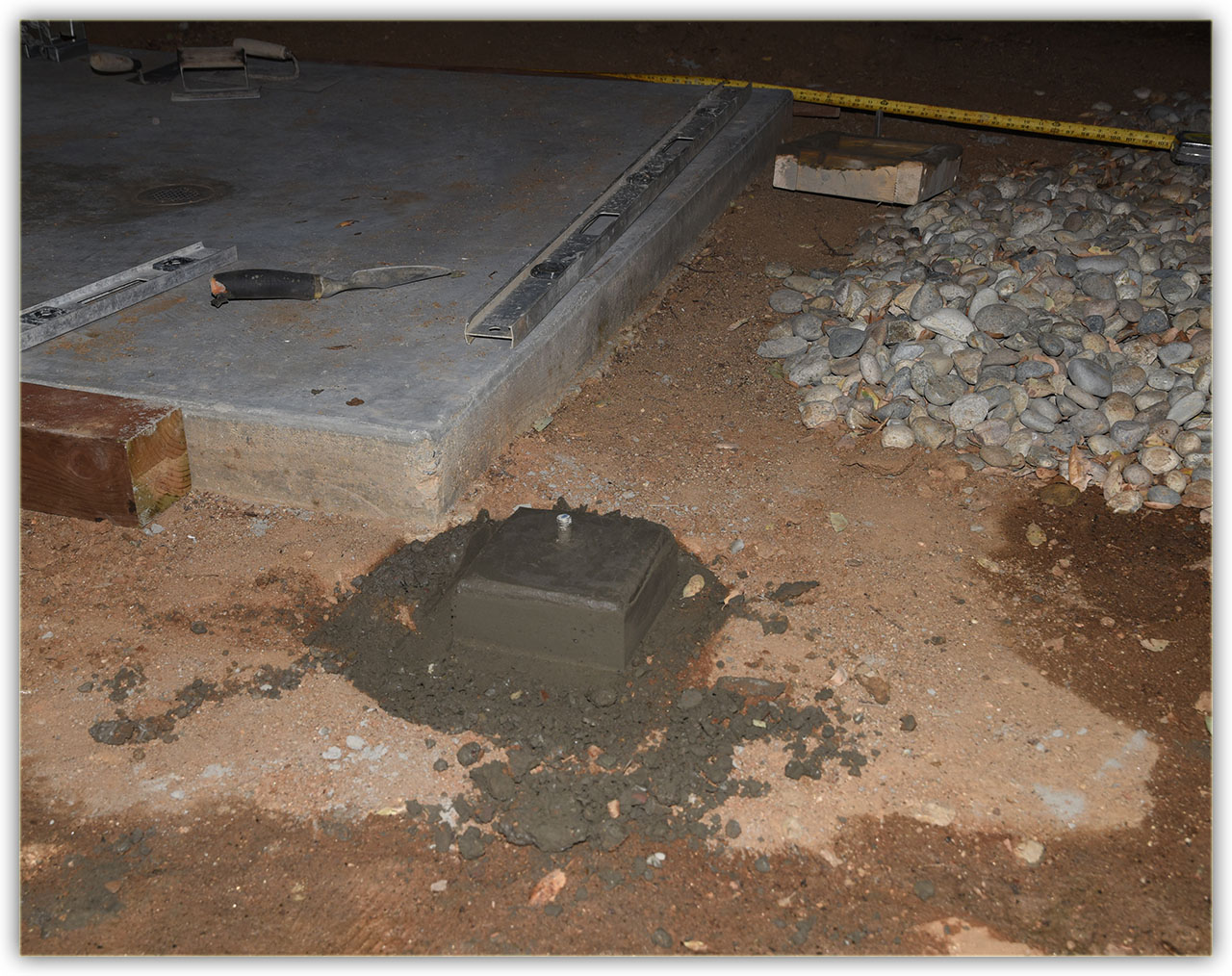 A perfect finish is unnecessary as it will be buried under the river rock.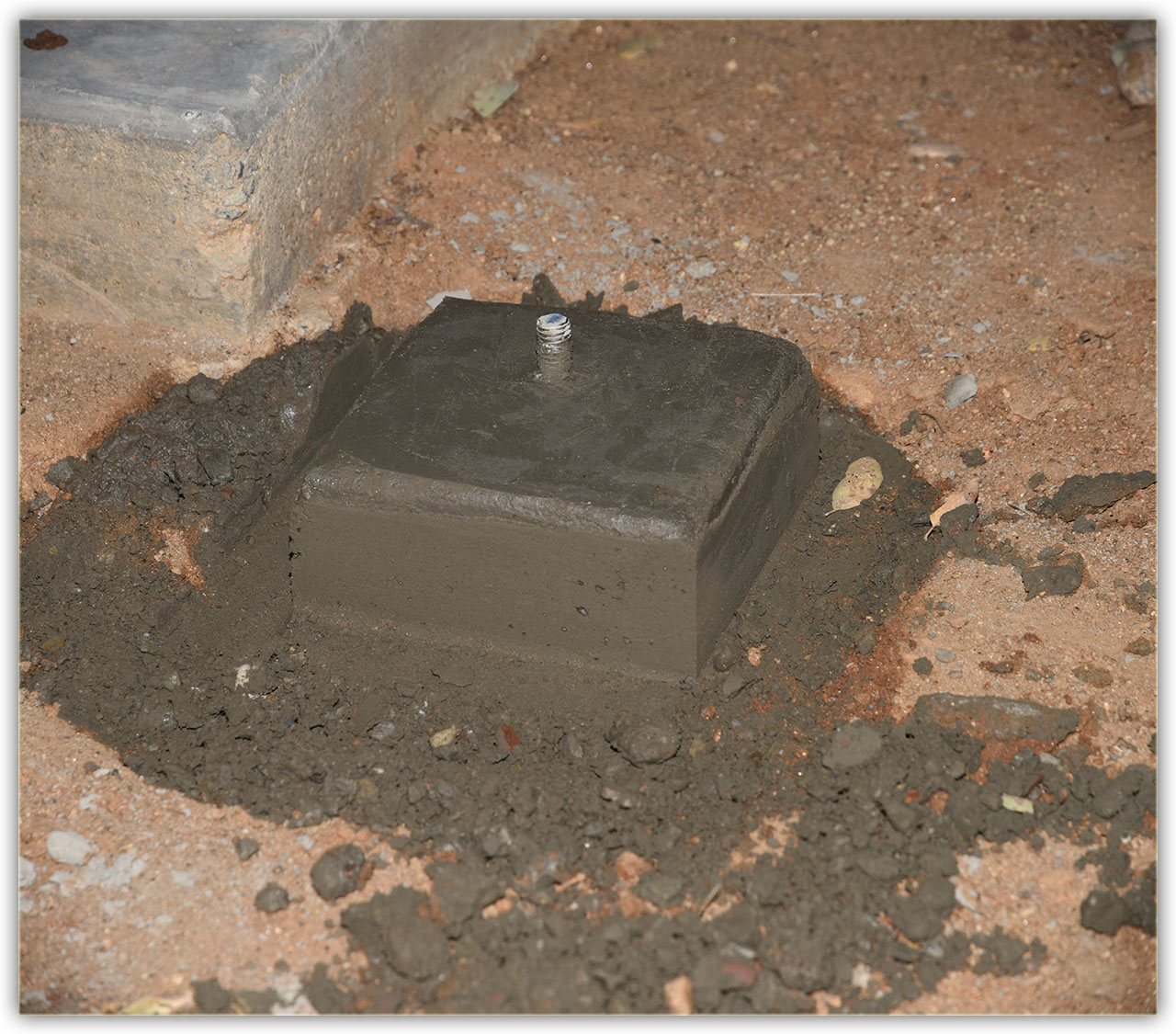 Duplicating the other side took a bit more planning, measuring, leveling, but I got it placed perfectly.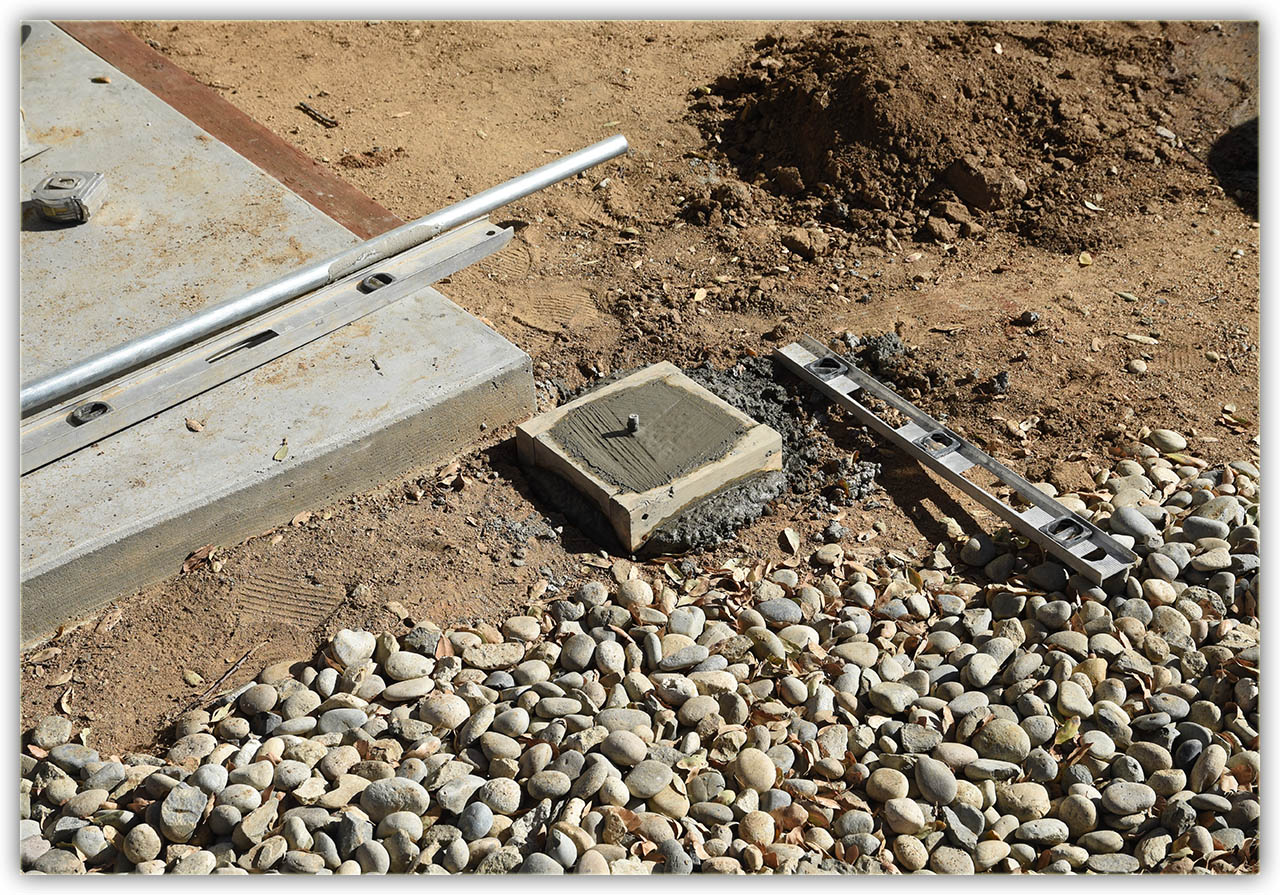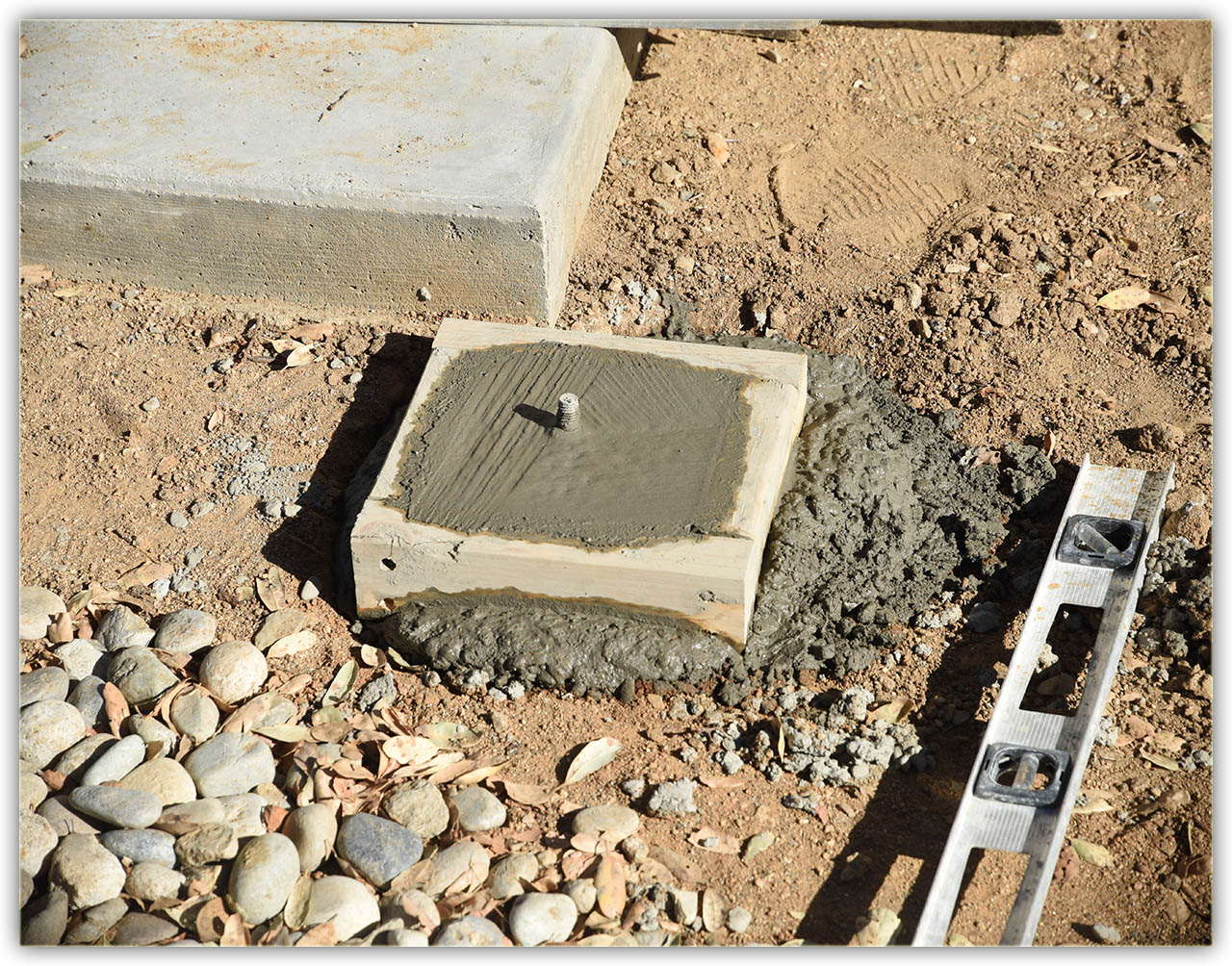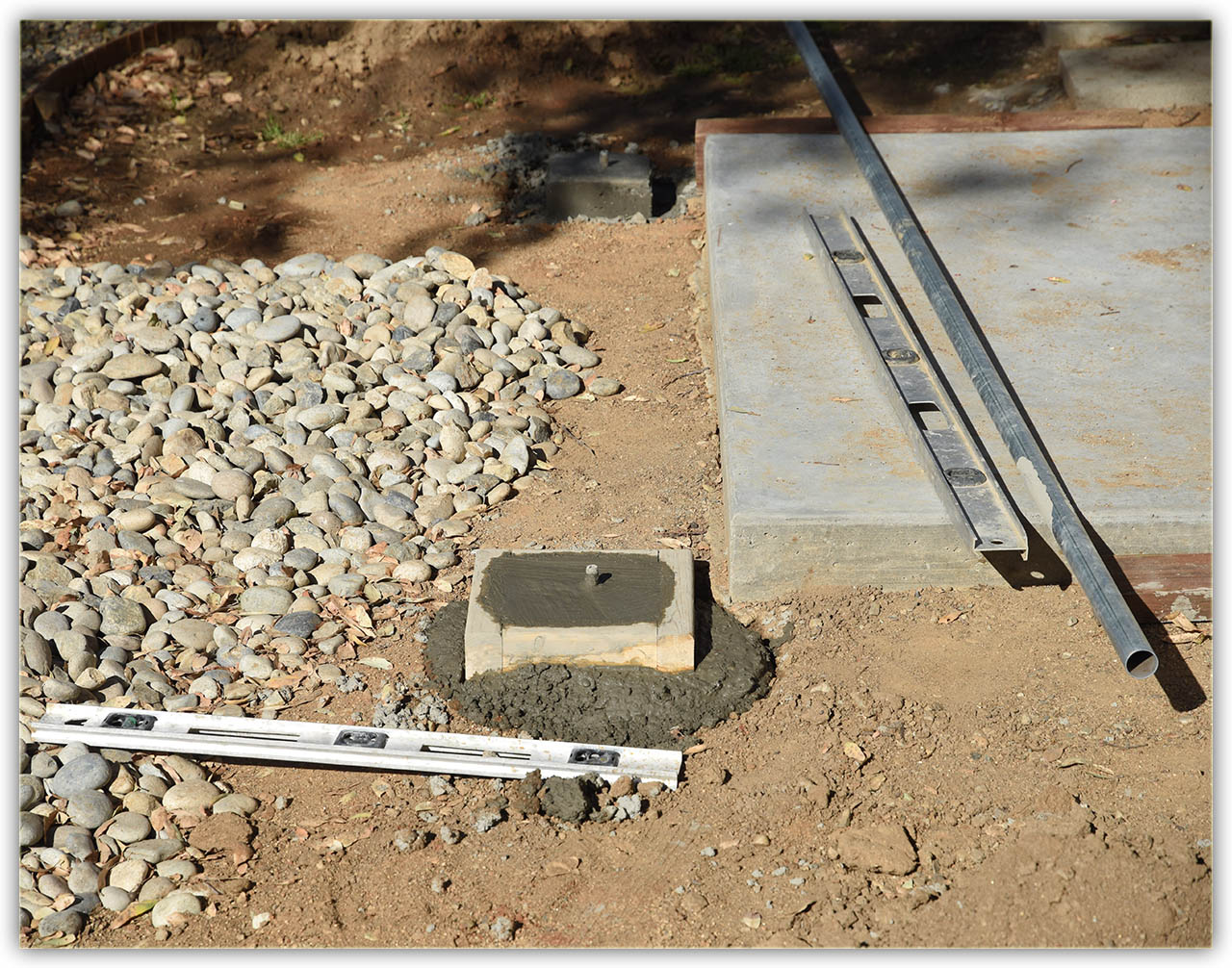 I checked the level by placing a rigid metal pole onto both squares. They are level.
The studs stick out enough to fit inside the brackets without the need to cut them shorter.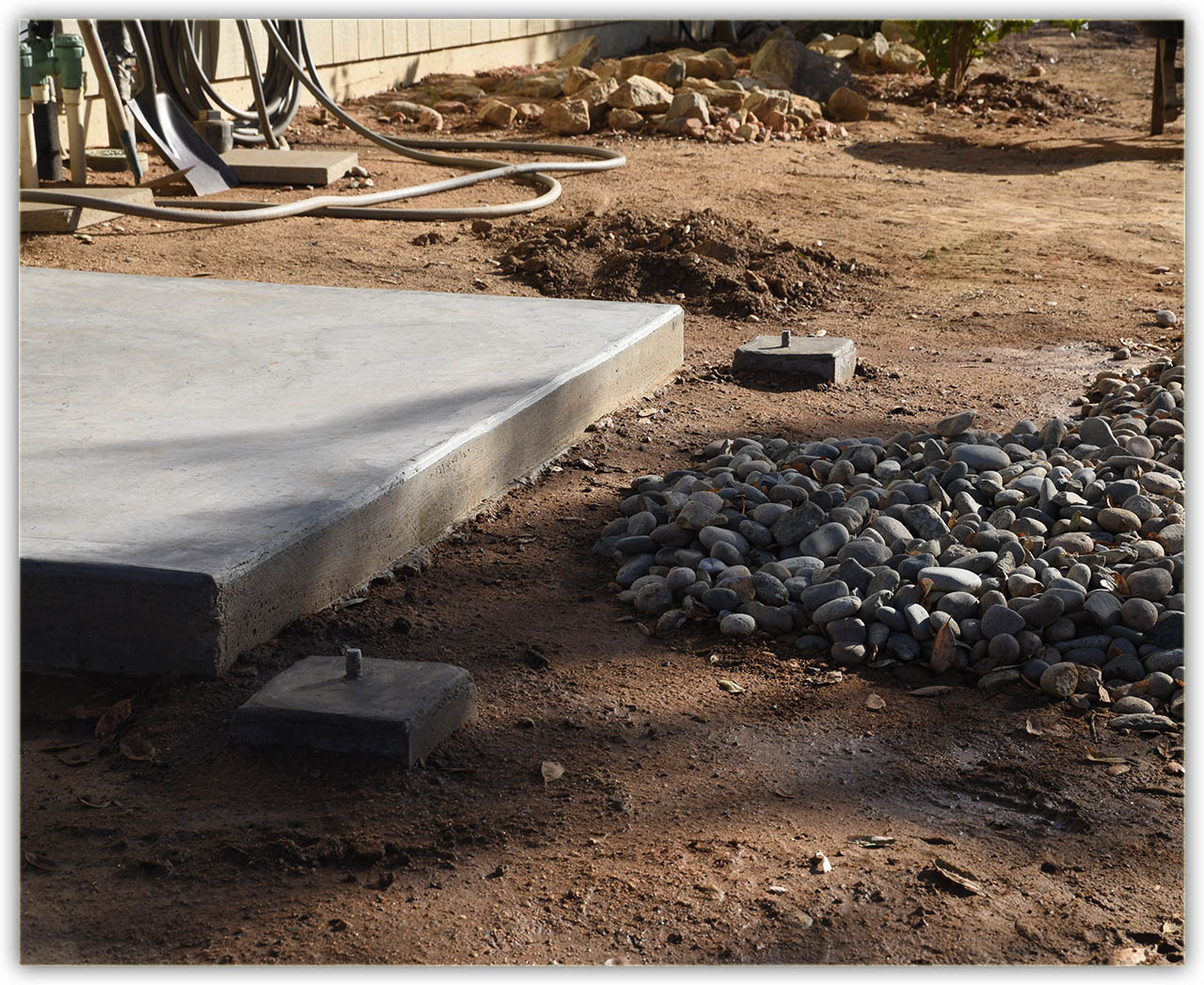 When they cure, it'll be time to start planning the gazebo structure.
I might use 4 x 6 posts rather than 4 x 4's.